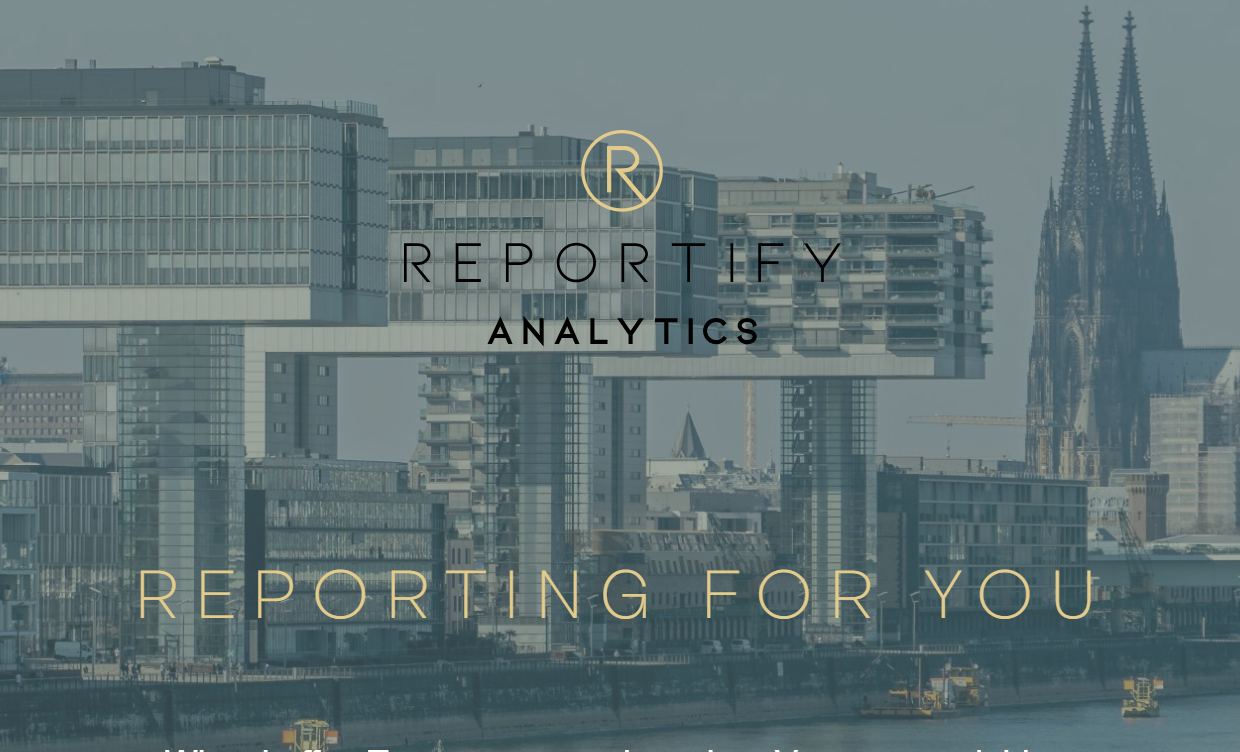 "No new customer without QPLIX!"- Review of a strategic partnership in tax accounting, reporting, analytics and controlling. Reportify Analytics is a provider of reporting and analysis of securities assets and other assets and investments. QPLIX is the cornerstone of all services there. Together with Alexander Etterer, we can look back on a long-standing strategic partnership.
Alexander Etterer has been a QPLIX customer from (almost) the very beginning. As such, he is an important factor in the development of the company and has helped shape the QPLIX solutions in the areas of tax accounting and reporting. In 2015, he became a partner at Rödl & Partner and is thus responsible for the business area "Wealth, Reporting & Controlling". He trims the internal work processes of his department to efficiency - and introduces QPLIX at Rödl & Partner. A strategically important step for both companies, as it soon turns out.

Today, as founder, owner and managing partner of Reportify Analytics, a provider of reporting and analysis of securities assets as well as other assets and investments, Etterer lives the Reportify principle of "REPORTING FOR YOU" for his clients. QPLIX is the linchpin of all consulting services.
QPLIX: "Mr Etterer, take us back to 2015: You have just become a partner and are responsible for the business area 'Wealth, Reporting & Controlling' at Rödl & Partner. At that time, you chose QPLIX as your software solution. How can we imagine both partners at that time?"
AE: "Rödl & Partner's business was growing strongly at that time - especially with regard to clients with complex, international asset structures. I was at a crucial juncture with my business unit. Above all, it was about taking the quality, stability and efficiency of our wealth reporting service to a new level technically."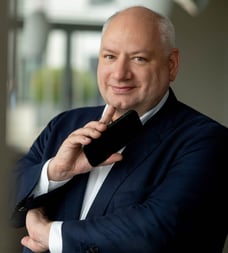 "No new customer without QPLIX!
Digital competence is one of the most important essential success factors in competition today. Especially where classic asset reporting meets the digital possibilities of today, completely new perspectives arise for asset owners and decision-makers."
Alexander Etterer, Reportify Analytics GmbH

QPLIX: "And what was your impression of QPLIX back then?"
AE: "If I remember correctly, QPLIX had five or six employees at the time and was a real start-up - only without a garage. All young people, and absolutely motivated to build the most suitable solution for managing complex asset structures. But above all, to be different from what was usual on the market. I was very enthusiastic about that, because we have always been different from the market - in other words, not mainstream. In this respect, everything fit and we sealed the cooperation. With QPLIX, we found a service provider through our market exploration process that best suited us: young, dynamic, innovative, modern, professionally brilliant and hungry to conquer the reporting market in Germany with a completely new software - innovation was in the air."

QPLIX: "A courageous decision, not only for you personally. For Rödl & Partner, too, this course setting had a great impact."
AE: "Above all, nothing could go wrong, because we always had a very heterogeneous client structure. Everything had to be catered for - from simple client requirements with, for example, four asset management accounts, to complex asset structures with many family members, dozens of custody accounts, illiquid asset classes and across different countries, etc. The migration was not a day-to-day business for us, because all clients had to be on the new software platform at the same time and wanted to have their wealth reporting in their hands without delay by the known deadline."

QPLIX: "What tipped the scales?"
AE: "The attitude was right and the timing was exactly right: In the end, QPLIX gave us the certainty that the decision-makers - up to and including the founders and managing directors - not only ticked just like us, but above all would always respond fully to our requirements. The big opportunity for QPLIX, then as now, lay in the future: specifically, in digitalisation. We had to think many years ahead in our decision-making processes about which software to choose. Today we know that it was the right decision and it was worth it: highly modern and efficient workflows through dozens of bank interfaces, user-friendly online reporting tools with a corresponding app for mobile devices, powerful academy training program, to name just the most important highlights. What at the time required a certain amount of change management on the part of one or the other colleague, today provides us, as users, with enormous competitive advantages. And especially when it comes to individual solutions for our clients. Reportify Analytics is guided by the principle of 'reporting for you'.

QPLIX: "Would you agree that QPLIX has evolved from being a pure software supplier to a strategic partner?"
AE: "This was clear to me from the very beginning because due to our diverse client structure, we had to create many individual solutions - this was always possible with QPLIX. Either on our own or with the manpower of QPLIX. Not only in classic asset reporting, but above all beyond the box. For example, with regard to the development of professional tax reporting, we developed together into a close strategic partnership. It was clear to us quite quickly: Rödl & Partner can either remain a simple user of a wealth management platform, like many other competitors. Or: we would become co-developers and, wherever possible, place ourselves at the forefront of development. Both sides have always benefited equally from the partnership: QPLIX is now a holistic wealth management platform that covers virtually all cases, no matter how complex. For Reportify Analytics, now in exclusive cooperation with Rödl & Partner, I can say that tax reporting with QPLIX, which we developed and made marketable together with a tax expert from Rödl & Partner, is currently unique and unrivaled with its versatility, especially for clients with corporate assets. Underpinned by inheritance and gift tax reporting for private assets, which is a real competitive advantage in this level of detail."

QPLIX: "What is the QPLIX recipe?"
AE: "QPLIX is an open system and provides the toolbox, so to speak. And that suits us very well, because it allows us to optimally respond to the needs and requirements of our clients. It also meets our own requirements to a maximum degree. In concrete terms, this allows the users to 'customise' the system themselves and to adapt it flexibly to their respective challenges. Provided they have the necessary competence to do so. And that's where most providers on the market quickly stop. The partnership with QPLIX is not just about software, but about the competence for entire solutions - preferably with foresight. The long-standing trust in the acting persons and decision-makers - despite all the challenges associated with rapid growth - is a very decisive success factor in our long-standing cooperation."

QPLIX: "QPLIX has benefited from the partnership with Rödl & Partner and later with Reportify. But conversely, has QPLIX also changed your positioning in the market?"
AE: "Quite clearly: yes. QPLIX differentiates us and our services from the competition. Reportify offers its clients the following core services: Analysis, Controlling and Consulting as well as the recording and reporting of assets in any form, supplemented by special tax reports for private and corporate assets. In other words, our clients want to understand how third parties, such as asset managers or banks, manage their money and how well they do their job. QPLIX is the perfect tool for this because we can create absolute transparency, orientation and overview in real-time - even across the most complex international portfolios. And that's for all our clients and their requirements - regardless of whether they are private individuals, family offices, foundations, associations or pension funds."

QPLIX: "What highs and lows do you remember from almost ten years of partnership?"
AE: "There are a few highlights that come to mind spontaneously. I particularly remember the moment when I was able to convince a major client of our reporting services for the first time, a large single family office. It was clear to us that all of our client's individual requirements - if any - could only be met with a very special software solution that allowed for a maximum of individuality: With QPLIX, we were able to clearly convince and win the mandate for us. Or our special project 'Proof of Transparency and Integrity'. With the help of QPLIX, we record a large number of asset management strategies of banks or asset management companies in order to maximise transparency and integrity. Houses that undergo this ongoing data collection receive the Transparency Lead Award 'Transparenter Bulle' once a year. The transparency initiative is particularly helpful to asset owners who are currently looking for suitable asset managers. It provides them with orientation and a lot of information for better-informed decisions.
Finally, I would like to mention a current project. With the help of QPLIX, we have developed a private equity reporting solution for a bank, which raises the in-house clients to a new level of information in their private equity investments."
QPLIX: "So everything is perfect?"
AE (laughs): "Individuality, innovativeness, efficiency, performance and system stability - of course, this also has a price. And QPLIX has one, too. For individual solutions, there are often simpler and thus also cheaper solutions, for example for the management of real estate portfolios. Here, persuasion is always necessary, but we are happy to do this for the benefit of QPLIX. Because it's worth it and in the end all parties involved benefit equally. After all, we also have competitors who enter the race with different conditions."

QPLIX: "How exactly do you mean that?"
AE: "We see QPLIX as an absolute premium product, just as we see our work as a premium service. And our clients, with their enormous assets, are premium anyway. We enter the competition as a premium provider, that is historically conditioned and was a conscious decision from the beginning - and that must also be reflected in the technology, in the software. Especially when it comes to controlling and monitoring as well as advising and reporting on large assets, there can be no compromises. Transparency, understanding, and information for better-justified decisions - these are the decisive success factors on the client side and ingredients for the win-to-win effect. And only in this way can the often missing eye level with commissioned third parties be continuously established. Or, to put it even more clearly: "No new customer without QPLIX!"

The interview was conducted by Sebastian Deck