How to Better Understand Alternative Asset Classes with QPLIX
Yanick Spöttl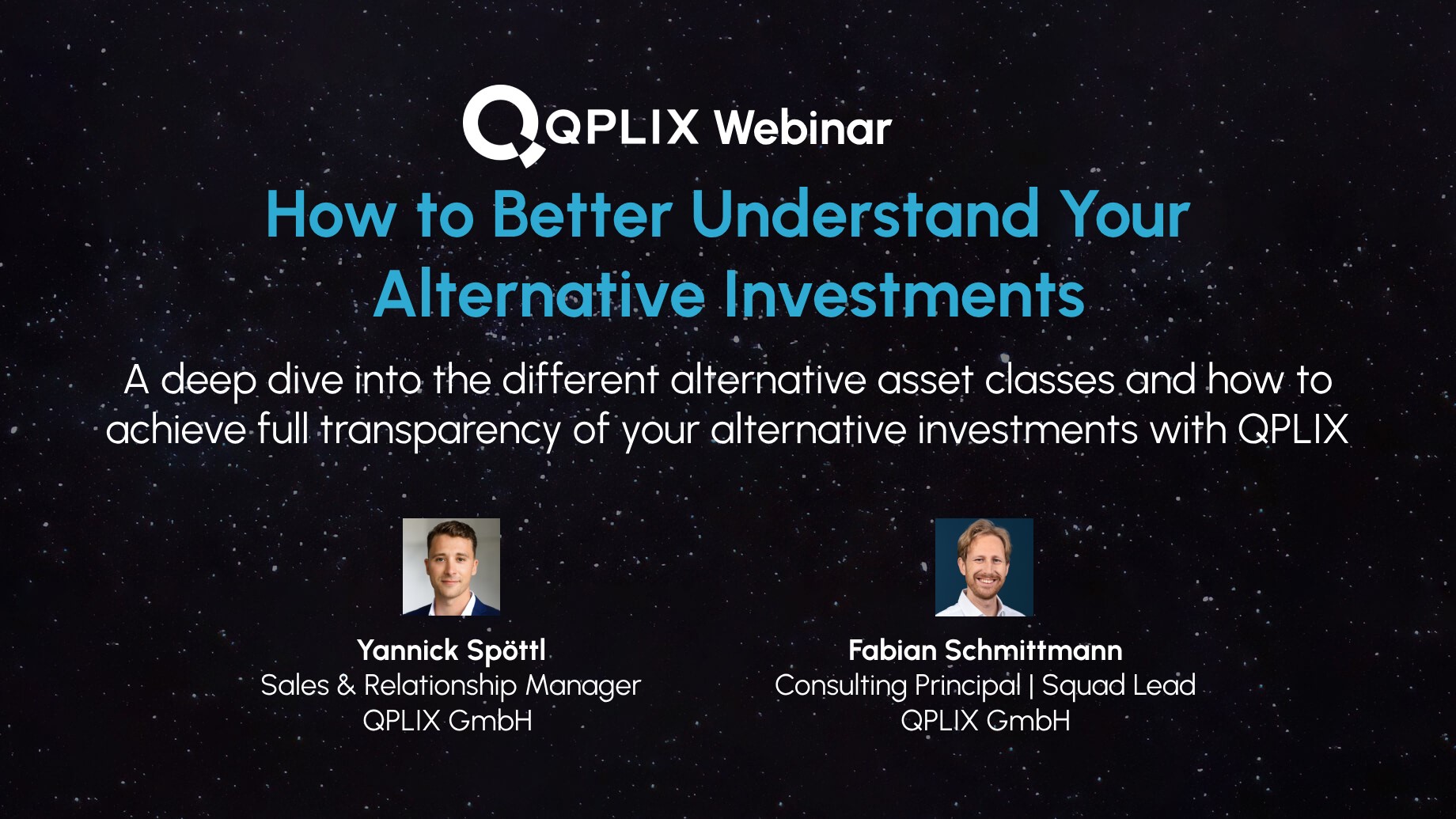 Managing liquid assets digitally is common nowadays. But how about alternative assets like private equity, real estate, or direct investments in complex ownership structures? In this webinar, you'll learn how portfolio, asset, and investment managers analyse and report alternative asset classes in the QPLIX portfolio management system. You'll see how easy it can be to create transparency on each single investment and in the context of the overall portfolio.
WEBINAR :
HOW TO BETTER UNDERSTAND ALTERNATIVE ASSET CLASSES WITH QPLIX
What the PWC "AWM revolution 2023" report tells us​

Diversification as a major industry trend​

How QPLIX understands asset classes​

Three use cases on alternative investments​​​​​​​​:

1. A Multi Family Office that uses QPLIX as a central management tool for its numerous private equity fund investments to track unfunded commitments, get an overview of the available liquidity for capital calls, and forecast future capital calls and distributions.

2. A Single Family Office that manages not only the whole lifecycle of real estate in QPLIX, but also the corresponding loan financing. QPLIX lets them calculate the return on equity

3. An Investment Office focused on direct investments in SaaS companies, often together with other co-investors over multiple investment rounds. QPLIX allows them to track the performance in the complex ownership situation. They have all the key figures of the companies they're invested in QPLIX.